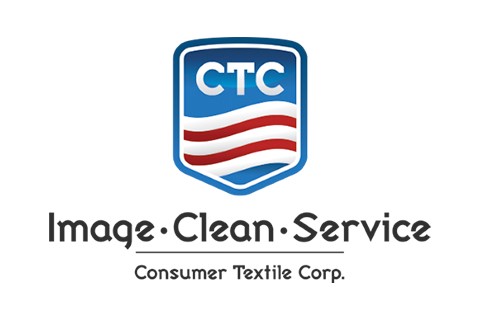 CTC- Consumer Textile Corp.

Company Description
Consumer Textile Corporation has always been a family-owned-and-operated business. We are the largest independent laundry in Western Oklahoma and have locations in Clinton, Weatherford, and Elk City. We deliver to over 300 towns in Oklahoma and Texas.
For over 115 years, we have built and maintained partnerships with our customers by providing solutions that are essential to their business.
We offer:
- Commercial and personal laundry and dry-cleaning services.
- Uniform rental services - FR, high visibility, automotive, etc.
- Linen rental services - aprons, napkins, tablecloths, and towels.
- Floor care rental services - dust mops, logo mats, mats, mops.
- Restroom services - soaps and air fresheners.
- Janitorial products.
As a full-service company, we can solve many of our customers' needs. Being family-owned with a working owner ensures that any problems or issues can and will be addressed immediately and resolved quickly.
We work every day to live up to our mission: We partner with customers and enhance their image through industry leading service.
Categories
Apparel

Apparel, Protective
Uniforms

Equipment

Tableware, Tables, Chairs, Linens, Tents

Janitorial Supplies & Services

Air Freshener
Chemicals
Washing, Cleaning & Drying

Linens & Tableware
To Top